Our apps
Discover the apps developed and used by our team of engineers to accompany the deployment of our services by our customers.
We offer you the very best of our software expertise, available off the shelf, via our software publishing company, JUNE FACTORY, which specialises in cybersecurity.
AudiTool
AudiTool provides auditors with a professional web tool to perform quality tasks by integrating the entire control process: preparation, audit and report writing.
The objective of this tool is to industrialise the audit activities and enable auditors to focus on the control activities.
Auditool makes it possible to manage several repositories for a single audit in order to save time and optimise monitoring efficiency.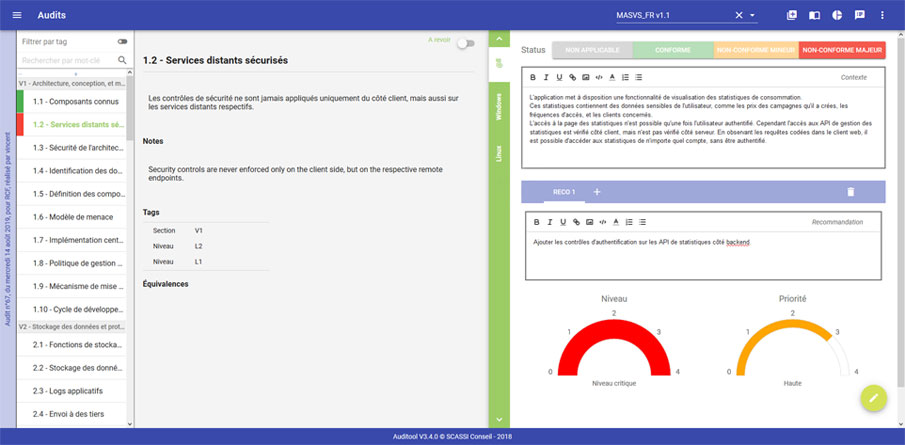 Passed
CAPITALISE AND AUTOMATE YOUR ATTACKS IN REAL TIME
1

Model and capitalise your attacks as a team
Go beyond simple vulnerability
Perform your attacks in real time

2

Automate attacks

3

Cybersecurity test bench, which adapts to any type of target, via Toolbox, and addresses all attack vectors.